Orion Measurement Solutions, Inc.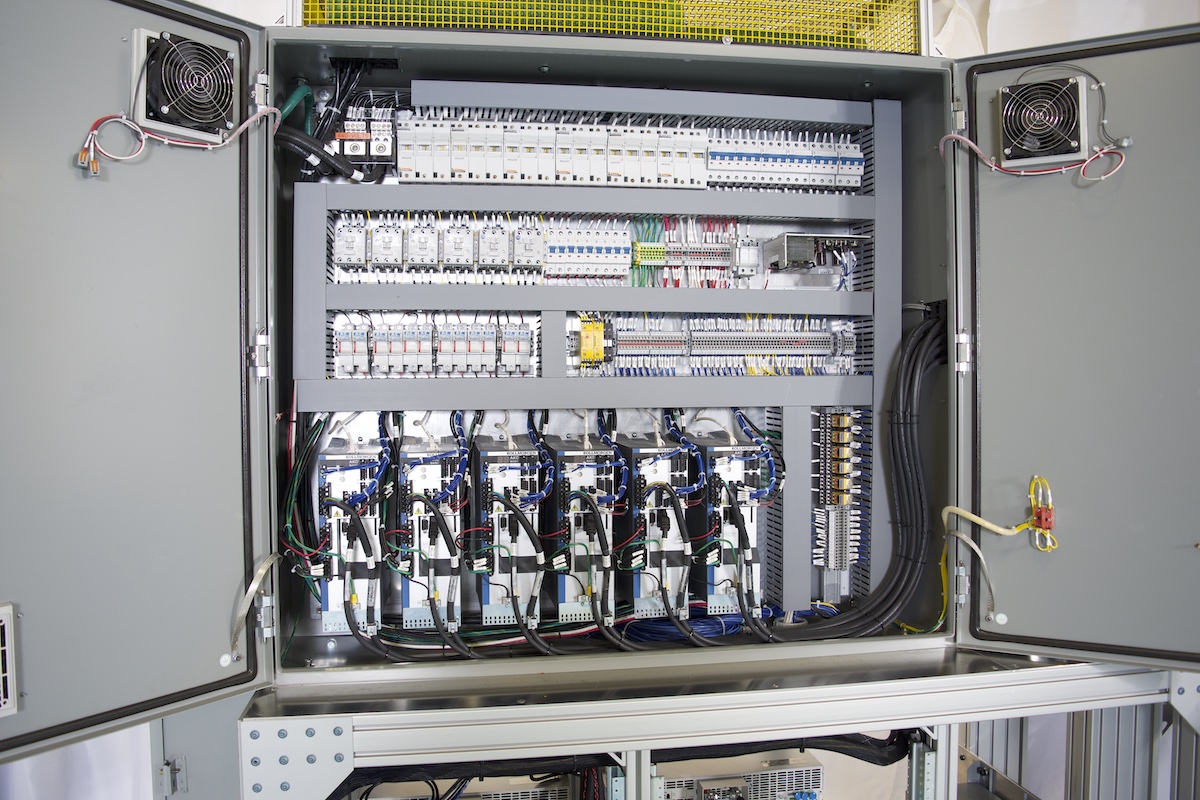 Since 1984, Orion Measurement Solutions has been well positioned to address your automated test system requirements. Our staff will design and install these complete test systems with a priority for on-time and within budget delivery. In addition, OMS features experts in mechatronics, a combination of robotics, electronics, computer, telecommunications, systems, control, and product engineering. With this electrical and mechanical engineering knowledgebase, we also design and develop custom industrial test hardware and software tools. Typical product validation solutions combine off-the-shelf systems and equipment from our technology partners with custom application software, functional test fixtures, and enclosures.
Laboratory Testers
Application specific solutions for product development, can include stimulus and measurements for force, torque, RF parameters, SerDes, fault conditions, superimposed voltages, and more.
Production Testers
End of line test systems for electronic subassemblies to complete products, including tight integration with plant MES systems and automation lines if required.
Life Test Systems
Multi station systems for accelerated lifetime testing under as used conditions over a range of environmental conditions.
Modular Test Devices
Compact systems for in field product verification/reprogramming, or for use as a distributed network, can be packaged into ruggedized suitcase or transit cases.
Custom embedded solutions
Microcontroller based, can be used for communications protocols, customer driver circuits, closed loop control of mechatronic devices, Serializer / De-serializers (SerDes).
Loadboxes
Used for product/software development, can simulate system loads and inputs, break out individual lines to simulate fault, inject signals/change loads and for EMC testing.
"The collaboration was always good, and the prices were right. Great knowledgeable staff, innovative company, latest in 21st century technologies utilized. You can not go wrong bringing your device needed to test to this company. Most of the time they have already engineered & manufactured a stand for your UUT."
"A very professional and dedicated team of experts dedicated to deliver the best test equipment. Have done business here for many years and we are very satisfied with their consistent quality and performance. Keep up the good work!"
"OMS has consistently delivers high-quality engineered Test and Measurement systems.
I am very happy with the projects they have designed and built for my customers. They go from concept to commissioning with everything from electronic design and board layouts to panel wiring and software."
"They can do custom-machined parts and complete system build-up. Then, they perform acceptance testing, commissioning, and onsite training. BizOpps ensures everything goes smoothly as well. I highly recommend this team for professional T&M-grade testing systems and components."